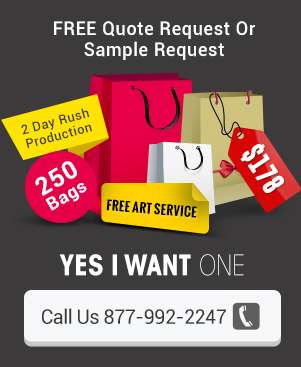 Anti Static
Printed Anti-Static Bags at Wholesale Prices
Ideal for Promotional Campaigns and Advertising
Custom bags on a roll are ideal for advertising campaigns. Explore our range of printed anti-static bags at wholesale prices, tailored for promotional campaigns and advertising initiatives. Custom bags on a roll represent the most cost-effective advertising method, with a variety of shapes and sizes to suit any need.
These imprinted bags on a roll turn your customers into mobile billboards, effectively promoting your brand wherever they go. Passersby will have the opportunity to see your logo or design, making these bags a powerful advertising tool. Beyond advertising, these bags serve various other valuable purposes, making them indispensable at trade shows and organizational gatherings. Customers can use them while shopping or browsing, ensuring your organization's logo travels with them. They are also perfect for creating promotional gifts, swiftly increasing your organization's visibility.
At APlasticBag, we take pride in delivering the best customer service. Our bags on a roll are proudly manufactured in the U.S.A. with meticulous attention to detail and quality. Each order can be customized with printing options, and we guarantee on-time production, with rush production available for urgent needs. Our commitment to customer service sets us apart.
Discover the finest custom printed bags on a roll by contacting APlasticBag today at 1-877-992-2247 to converse with a customer representative or visit us online at APlasticBag.com. Don't forget to complete our Sales Quote form to request a free sample. APlasticBag fulfills all your plastic bag needs, making us your ultimate solution.
Your source for Anti Static and Plastic Bags.