Custom Printed Tissue Paper
Custom Printed Tissue
Custom Printed Tissue Your Brand on the Center Stage
Make Your Packaging Standout!

Brand Recognition.
Let us provide you with a great branding solution, using the most economical component of your packaging program: Custom Printed Tissue.
With the ability to print up to 6 colors on over 70 different SatinWrap Colors, Gemstones, Precious Metals and Pearlsence along with a variety of grades of White paper, we can offer almost limitless opportunities to enhance your customers' experiences.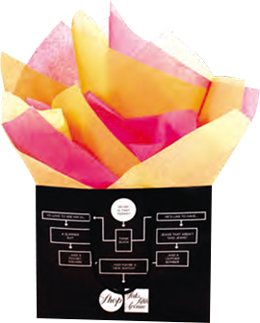 Digitally Printed Tissue Paper
The next generation of custom printing on tissue paper! Anything from a one-color scatter print to full photographic quality!
Print as few as 100 Tissues!
Fast turnaround
CMYK Process
Spot printing, registered to the center of each sheet

 
Small Quantity Print
Short Run
Use colors to create seasonal excitement in your packaging. Interleave White with Satin Wrap Solid Colors for additional cost savings. We are happy to work as per your specifications, please contact our insightful customer team to discuss more.
Print as few as 10 reams! (10 - 480 sheet reams)
Low initial start-up cost
Fast 4 week turnaround
Large selection of base sheets
No ink match charge
Sheet size: 20" X 30", other sizes available on request
White & Kraft Tissues
Color Tissues Paper
# REAMS
10 Reams
10 Reams
Tissue Colors Available
Features
1-Color, PMS Scatter print
on White or Kraft Tissue
1-Color, PMS Scatter print
on SatinWrap's Most Popular Colors*
Black
Buttercup
Cabernet
Cerise
Citrus Green
Claret
Evergreen
French Vanilla
Holiday Green
Hunter Green
Ivory
Khaki
Lavender
Midnight Blue
Olive
Orange
Parade Blue
Purple
Scarlet
Tan
Packing
Single-Ream Wrapped (480sheets)
Ships 5 Reams/Case
Single-Ream Wrapped (480sheets)
Ships 5 Reams/Case
Ink Coverage:
Ink Type
25% or Less
Non-Metallic
Add 5% for Metallic Ink
25% or Less
Non-Metallic
Add 5% for Metallic Ink
Plate Charge
$315.00
$315.00
Pricing
$62.32/Ream
$70.86/Ream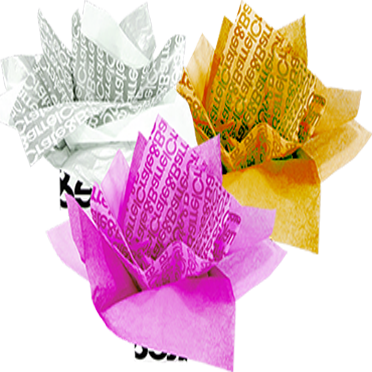 Custom Printed Tissue Paper
Give Your Brand a Personal Touch by Making Your Own Tissue!
Limitless Colors to choose from! Add your own custom printed logo or design for an awe-inspiring custom tissue design! We have several different custom printing programs available to meet your branding needs.
Print as few as 20 reams!
Emphasize on your brand with custom printed tissue
Choose your base sheet. You can print on white, kraft, or stock colors
Choose your own colors or match to any PMS-U color
Light
Medium
Dark
Deep
Order Quantity
20" x 30"
20" x 15"
20" x 30"
20" x 15"
20" x 30"
20" x 15"
20" x 30"
20" x 15"
 
 
 
 
 
 
 
 
 
20 - 29 Reams
$58
N/A
$61
N/A
$70
N/A
$75
N/A
30 - 39 Reams
$49
N/A
$53
N/A
$62
N/A
$68
N/A
40 - 49 Reams
$49
$29
$53
$30
$62
$35
$68
$37
50 - 59 Reams
$43
$29
$46
$30
$54
$35
$60
$37
60 - 69 Reams
$43
$24
$46
$26
$54
$31
$60
$34
70 - 99 Reams
$40
$24
$43
$26
$50
$31
$57
$34
100 - 139 Reams
$37
$21
$41
$23
$48
$27
$55
$30
140 - 199 Reams
$35
$20
$39
$21
$46
$25
$53
$28
200 - 214 Reams
$35
$18
$39
$20
$46
$24
$53
$27
215 - 285 Reams
$34
$18
$37
$20
$44
$24
$51
$27
286 - 428 Reams
N/A
$18
N/A
$19
N/A
$23
N/A
$26
429 - 570 Reams
N/A
$17
N/A
$18.5
N/A
$22
N/A
$25
 
 
 
 
 
 
 
 
 
MINIMUMS & CAPABILITIES
This price list provides pricing for standard 1-color scatter prints on 70 FASHION COLORS ~ with minimums as low as 20 REAMS!
Minimum Order Quantities (MOQ) increase as follows, based on the number of Ink Colors.
2-Color printing for 30 reams (add $10.35 / Ream to 30 ream pricing)
3-Color printing for 50 reams*
4-Color printing for 70 reams *
5+ Color printing for 100 reams *
Some 1-color scatter prints may also qualify for our SHORT-RUN PROGRAM and minimums as low as 10 REAMS!
Additional "DESIGNER OPTIONS" can be Custom Quoted:
Precious Metals, starting at 30 reams*
Pearlescence, starting at 50 reams*
Gemstones, starting at 20 reams*
Re-Coloration of any (Line-Art) Stock Design, with MOQ as low as 20 reams (design depending)
100% Coverage Flood coats, starting at 50 reams (1-sided) and 100 reams (2-Sided)
Servicing the Retail, Food-Service, Consumer Products, Flexible Packaging and Toilet Tissue Markets. We willingly offer custom options on a wide-range of Paper and Film Substrates, along with the following value-added converting services.
Light
Medium
Dark
Deep
APRICOT
COOL GRAY
COOL MINT
DARK PINK
FRENCH VANILLA
IVORY
KHAKI
LIGHT BLUE
LIGHT GRAY
LIGHT PINK
LILAC
MIST
PEACH
PISTACHIO
TAN
YELLOW
ALOE
APPLE GREEN
AQUAMARINE
BRIGHT TURQUOISE
BROWN
BUTTERCUP
CELERY
FIESTA BLUE
HARVEST GOLD
ISLAND PINK
LAVENDER
LIMON
MOCHA
MULBERRY
OLIVE
PACIFIC BLUE
PEACOCK BLUE
PURPLE
RASPBERRY
SANDSTONE
SKY BLUE
TURQUOISE
WILLOW
BLACK
BOYSENBERRY
BURNT ORANGE
CABERNET
CERISE
CHERRY RED
CINNAMON
CITRUS GREEN
CLARET
GOLDENROD
GREEN TEA
HUNTER GREEN
IRIS
KELLY GREEN
MANDARIN RED
ORANGE
PANSY
PARADE BLUE
PLUM
RAW SIENNA
EVERGREEN
HOLIDAY GREEN
MIDNIGHT BLUE
Sheeting
Hand-Folding
Spot-Sheeting (Registered Print) Rewind/Slitting
Custom-Pack/Sheet Counts Lamination
Waxing
Bag & Pouch Making
Interfolding
Laser Perforation
Over 50 Fortune 100 Companies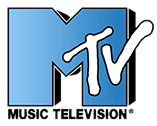 Why APlasticBag.com?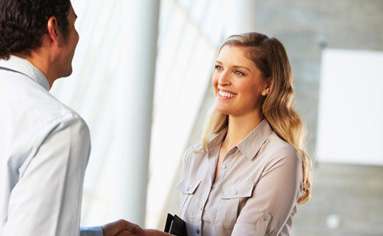 Customer Satisfaction
We promise that the product will meet your expectations and your imprint will be exactly as you approved it.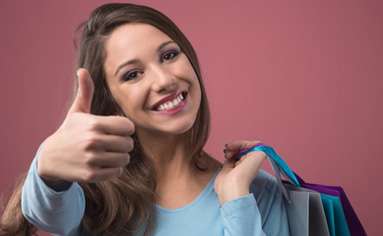 Low Competitive Prices
If you find a lower advertised price within 10 days of your purchase, let us know and we'll refund the difference in price!
Free and Easy
Free sample, free art assistance and tremendously fast service from people who can make ordering easy.
Choose your style below for custom printed tissue now!
---