Custom Printed Stretch Film and Wrap
Logo Branded
Stretch Film
Low Minimum
Faster Lead time
Branded Stretch Film with Your Logo
Custom Printed Wrap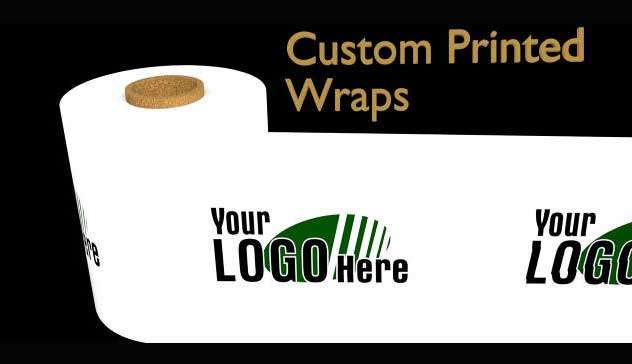 Custom printed pallet wrap
Improved appearance
Tamper Evident Pallet wrap
Improve cuts pilferage and advertising
Lower minimums and faster lead times
Custom Printed Pallet Wrap Sends a Message
Brand Every Shipment with a Distinctive Logo or Message
Custom printing of pallet stretch wrap

Prepaid nationwide delivery
Printing capacity increased
Now offering lower minimums and faster lead times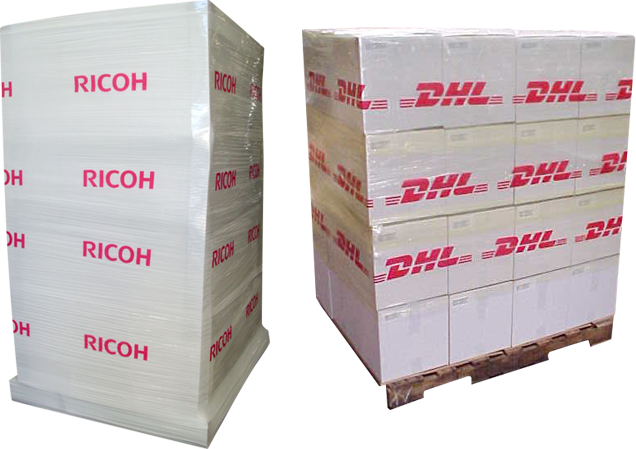 Hand wrap (Price for Clear Film) White film available, ask for quote
Item No.
Size
Gauge Length
Rolls/Case
Cases/Pallet
Price Per Case
DPW03
10"
80
1,000'
4 rolls/case,
54 cases/pallet
$98
DPW05
18"
80
1,500'
4 rolls/case,
48 cases/pallet
$154
DPW04
20"
80
1,000'
4 rolls/case,
50 cases/pallet
$151
Machine Grade
Item No.
Size
Gauge Length
Rolls/Case
Cases/Pallet
Price Per Casel
DPW06
20"
80
5,000'
1 roll/case,
50 cases/pallet
$151
Branding Film
Item No.
Size
Gauge Length
Rolls/Case
Cases/Pallet
Price Per Case
DPW02
5"
80
1,000'
12 rolls/case,
50-60 cases/pallet
$125
Art/Plate charge: $250-$595 for each color based on size and complexity. Price will be sent once artwork is approved. Minimum order is 1/2 pallet
Prices include one color printed on clear film, additional imprint colors (up to 4) available, contact us for a quotation.
Film Colors: Price Per Clear Film, White film Available at extra cost.
Art/Plate charge: $250-$795 for each color based on size and complexity. Price will be sent once artwork is approved.
Minimum order is 1 pallet
Production Time: 6-8 Weeks
(pending credit, art, and proof approval; excludes shipping time) Email your artwork to [email protected]
Over 50 Fortune 100 Companies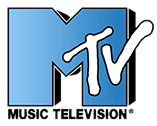 Why APlasticBag.com?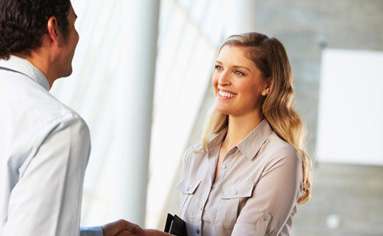 Customer Satisfaction
We promise that the product will meet your expectations and your imprint will be exactly as you approved it.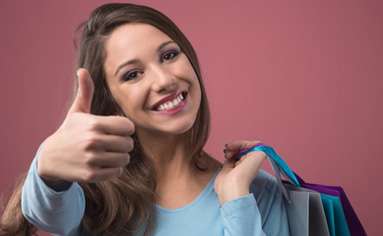 Low Competitive Prices
If you find a lower advertised price within 10 days of your purchase, let us know and we'll refund the difference in price!
Free and Easy
Free sample, free art assistance and tremendously fast service from people who can make ordering easy.
 
Choose your style below for custom printed stretch film and wrap!
 
---