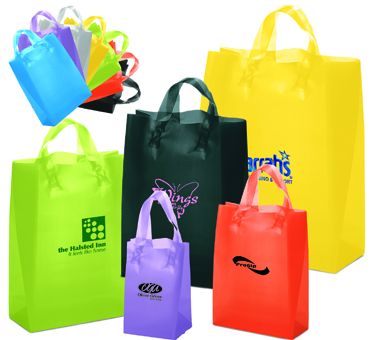 Custom Printed Shopping Bags
Fashion Fresh
100% Recycled White Kraft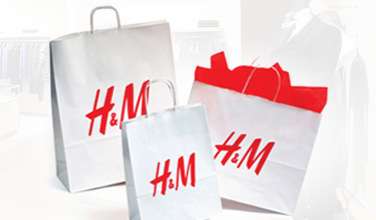 Crisp. Clean. Bright. When you need an environmentally-friendly option, this recycled White Kraft is perfect. 50% post-consumer & 50% post -industrial
Completely Krafty
Recycled Natural Kraft Material
Natural Kraft doesn't have to be boring, 50% & 100% Recycled Natural Krafts can be printed with vibrant opaque colors to create dramatic shopping bags.
Pretty Inside and Out
Custom Design Printing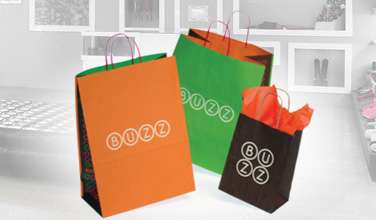 Give them a surprise when they open the bag. Solid colors, scatter prints & printed patches are all options to rev-it-up on the inside of your bags!
Unlimited
Custom
Colors
Limitless Colors to pick from! Choose your own color or match any PMS-U color. Add a custom printed logo for an awe-inspiring packaging look!
Standard Run - Multi Color Print
Craving
For
Colors?
Use colors to create seasonal excitement in your packaging. Interleave White with Satin Wrap Solid Colors for additional cost savings.
Standard Run - One Print
Shopping Bag Sizes
These great sizes of shopping bags are perfect for packing those purchases & gifts! Additional sizes are available by custom quotations. If you don't see the size you need, please contact us!
5.5 x 3.25 x 8.375

5.5 x 3.25 x 13

8 x 4.75 x 10.25

10 x 5 x 10

10 x 5x 13

10 x 7 x 12

13 x 6 x 16

13 x 7 x 17

14.5 x 9 x 16.25

14.5 x 9 x 16.25

16 x 6 x 12

16 x 6 x 16

16 x 6 x 19

18 x 7 x 18

12 x 7 x 12

12 x 7 x 15.75
Shopping Bags Handles
An assortment of twisted paper handle colors are available to create your shopping bag.
Pantone Numbers listed are approximations, and handle samples are available on request.
DUO & TRI-TWIST, BRAIDED CORDS & CUSTOM TWISTED PAPER COLORS:
If you need duo/tri-twist, braided cord or a custom color not listed here, please apply for a quote. Additional lead times may be necessary for special colors and styles.
Standard Colors: Made from Twisted Cord
Minimum order is 5,000 Bags


Natural

White

TP-Red


Black

AT-Ivory


AT-Chocolate
Special Colors: Made from Twisted Cord
Minimum order is 25,000 Bags


TP-Christmas


AT-Pink


TP-Magenta

TP-Fuschia

TP-Cranberry


TP-Lavender


AT-Purple

TP-Dark Purple

TP-Christmas Green


TP-Hunter Green


AT-Light Grey


TP-Orange


AT-Light Peach


AT-Light Yellow

TP-Yellow


TP-Citrus

AT-Seafood


AT-Teal

TP-Ocean Blue

TP-Kentucky Blue


AT-Wedgewood


TP-Navy Blue
Shopping Bags and Gift Wraps in a rainbow of colors!
Trends Worth Trying
Stock Options
Fill your packaging with our colorful tissue collections for an exciting packaging "pick-me-up." We offer a wide variety, or try one of our pre-mixed Assortment Packs!
Get Your Plain or Custom Bags
Free Sample Today
Quick delivery with hundres of samples to help you win more business.
Tell us what you need and where to send it! We'll expedite the shipping of your samples for extra fast delivery. Email us at [email protected], or click the button below.
Over 50 Fortune 100 Companies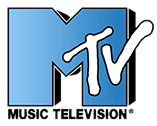 Why APlasticBag.com?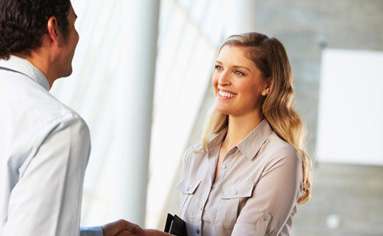 Customer Satisfaction
We promise that the product will meet your expectations and your imprint will be exactly as you approved it.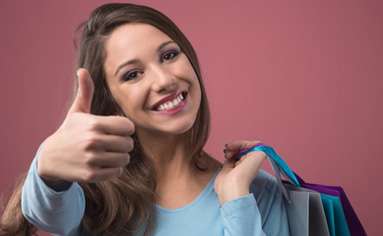 Low Competitive Prices
If you find a lower advertised price within 10 days of your purchase, let us know and we'll refund the difference in price!
Free and Easy
Free sample, free art assistance and tremendously fast service from people who can make ordering easy.
---