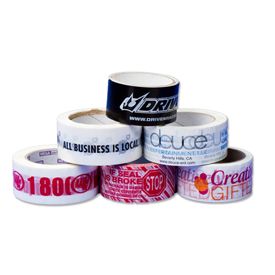 Custom Printed Tapes
Custom Printed Tapes
Custom Advanctage: APlasticBag.com delivers product excellence and peace of mind from start to finish.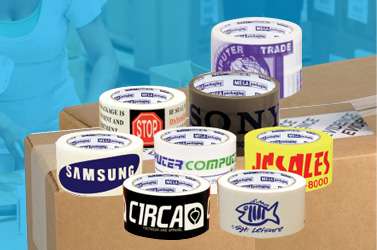 Custom Printed Carton Sealing Tape
HOT MELT - POLYPROPYLENE.
8-10 day lead times
Printing up to 2 colors
5 cases minimum
Available Colors: White, Tan, Clear, Red, Green, Blue, Yellow and Black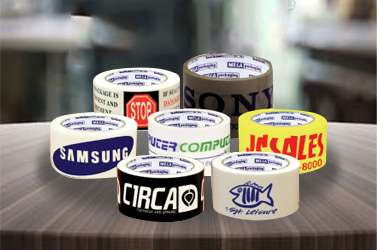 Custom Printed Acrylic Carton Sealing Tape
ACRYLIC - POLYPROPYLENE.
Only Available in Pallet Quantities
12 week lead times
Print up to 2 colors
105 cases minimum
Available colors: White, Tan, Clear, Red, Green, Blue, Yellow and Black
Custom printed Paper Tape
Kraft Reinforced and Non-reinforced
High Quality Printing up to 4 colors
2, 2.5, or 3in x 375,450 or 600 Ft.
Economy or industrial grade.
8-10 Day quick turnaround
Custom Printed Carton Sealing Tapes
Create your own branded packing tape! Using packing tape printed with your business logo or information is the perfect way to brand products or boxes you are shipping to client or customers, they garner attention and brand presence.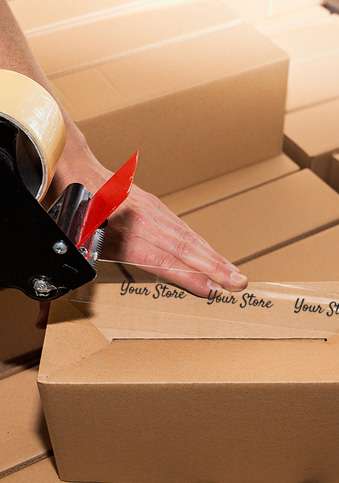 Custom Printed
Model
No
Tape
Color
Size
MIL
Rolls/
Case
Price Per Roll
18-24
36
72
180
360+
S-5161
Tan, White
and Clear
1" x 55 yds.
2.2
72
N/A
N.A
$4.10
$3.45
$2.70
S-2585
2" x 55 yds.
36
$7.05
$6.30
5.65
5.00
4.35
S-5260
2" x 100 yds.
36
10.70
9.85
9.10
7.80
6.75
S-2587*
3" x 55 yds.
24
9.30
8.45
7.70
6.55
5.70
S-14535
2" x 55 yds.
3.2
36
N/A
8.65
7.70
6.90
6.15
S-14536
2" x 110 yds.
36
N/A
12.35
11.35
11.00
9.85
S-14537
3" x 55 yds.
24
12.75
12.10
11.05
9.95
8.95
S-2586
Yellow,
Orange, Blue,
Red, Green
2" x 55 yds.
2.2
36
7.65
6.65
5.90
5.25
4.60
S-5261
2" x 110 yds.
36
12.80
11.95
11.15
9.65
8.80
S-2588
3" x 55yds.
24
10.75
9.95
9.10
8.10
7.15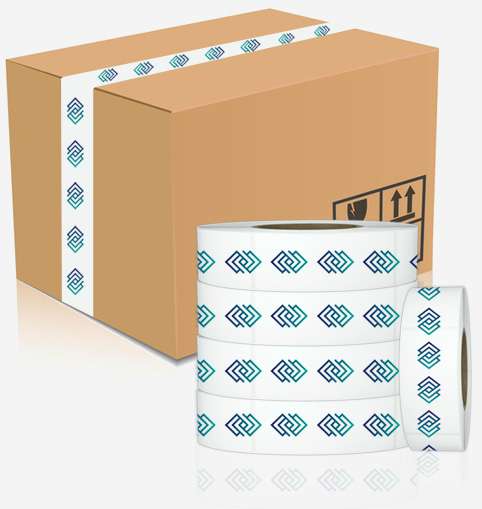 Custom Printed Advantage
Custom Advantage: APlasticBag.com Delivers Excellence and Peace of Mind from Start to Finish.
Up to four colors, including Pantone color-matching, or reverse copy printing for eye-catching red and black
Custom sizes and printing available.
Standard sizes from 4.5" x 5.5" to 9.5" x 12"
Standard envelopes have a clear 2 mil poly face with white poly backing
Special adhesives, releasable tape closures
Adhesives stick securely to cardboard, plastic, wood, glass and metal
Custom orders are subject to a plus/minus 15% variance in quantity
All sizes indicated are outside dimensions.
All dimension sizes are subject to plus minus 1/8" variance
25,000+ minimum order for Packing List Envelopes
WE ALWAYS OFFER DEALS

No Plate Charges on orders of 10 cases or more
Seeing is Believing
Whether we are creating a custom design or processing the artwork you provide, we can create interactive 3D mock-ups or even physical mock-ups. These unique tools allow you to inspect your package from every angle before it arrives on press.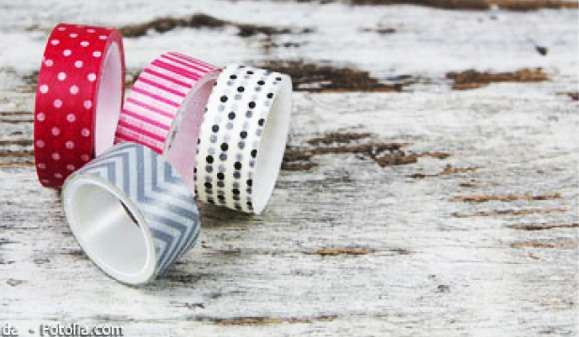 Custom Printed
Designed to Impress
With first-hand knowledge and expertise of industry trends, our team can help you craft designs that you will love - designs that will bring your products into the spotlight, designs that will ignite your brand, and even help you save your hard-earned money in the process.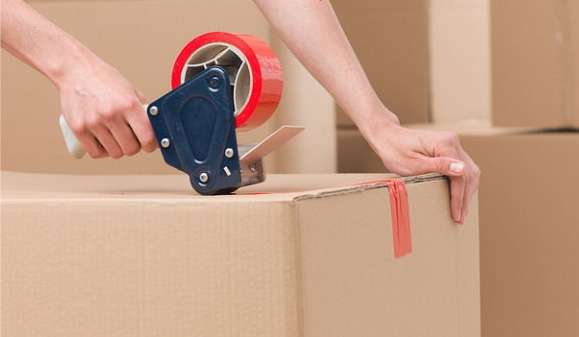 Custom Printed
GOING ABOVE AND BEYOND
As a courtesy to our customers, a professional in-house proofer will carefully review every package before it is sent to press. Any errors will be brought to your attention along with suggested corrections.
Providing Peace of Mind
For us, peace of mind is the most important product that we deliver.
Full access to APlasticBag.com's solution-driven design team
Product and industry expertise
100% product guarantee
Constant communication throughout your order process
Fast turnaround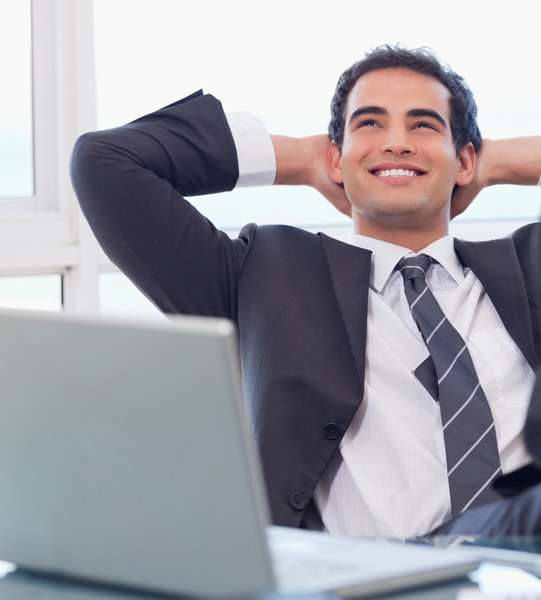 ---