Custom Printed Poly Mailers
High Quality Custom Printed Poly Mailers
Capable of producing high quality Custom Printed poly mailers from 5000 to 500,000 in a Week. From Start to finish, APlasticBag Delivers peace of mind. Poly mailers are extremely cheap, lightweight, and take up less space than bubble mailers or boxes.
Imprinted Poly Mailers
Up To 1 Color Printed

As low as .13 cents
Low 250 bag qty minimum.
Limited imprint area
Limited bag sizes available
2-7 Day Rush Production Available
Custom Printed Poly Mailers
Up To 6 Colors or 4 Color Process
As low as .05 cents
Low 5000 bag qty minimum.
Large imprint area or full bleed
Bag is custom made to your specifications
2-5 Day Rush Production Available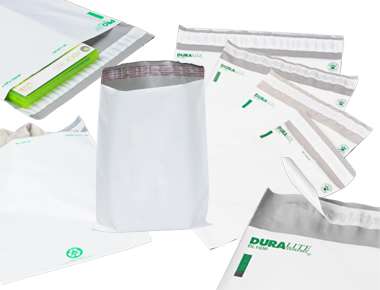 Plain Poly Mailers
Blank Bags in Stock - Ship Today
As low as .05 cents
Low 100 bag qty minimum.
10+ Styles of poly mailers available
Bag size can be custom made, min 5000.
Overnight shipping available
Features
Most features available on quantities of 5,000 or more (standard sizes), we offer up to 6-color spot printing or process (printing capabilities vary by bag size and type). They're perfect for non-fragile items like apparel and work really well with the USPS First Class Package shipping service.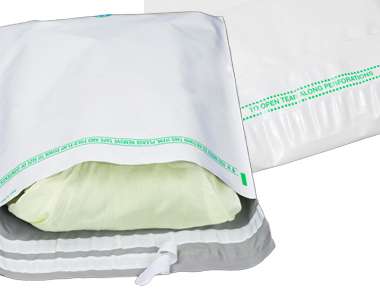 Tear Proof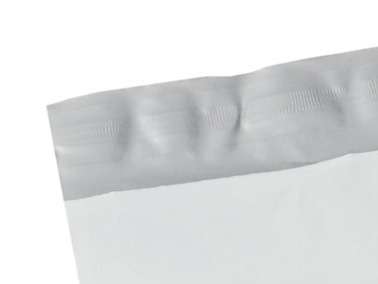 Expansion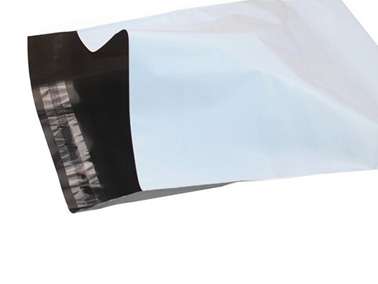 Returnable
Wickets
Mailing/shiping pouches with wire wickets for easy stuffing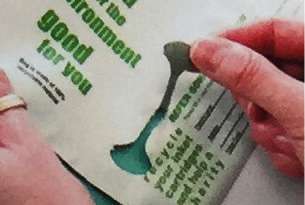 Easy-Tear Pull Tab
Speciality fibre tape (patented) while offering superior protection over perforating, allows for easy opening.
Tamper Proof
Speciality two-part release tape indicates if product has been tampered with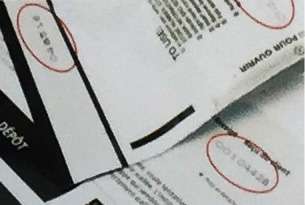 Sequential Numbering
Numbered release liner serves as tracking reference
State-of-the-art poly mailer printing presses offer up to 6+ colors for your logo.
Our registration, clarity and quality are the very best in the industry
Rush orders are going beyond the call of duty. It is our specialty
and we enjoy the challenge of delivering the impossible to our customers.
Peace of Mind: You can breathe easy, knowing that your products will arrive as ordered and on time
We understand poly mailers better than anyone because that what we do best.
We deal with poly bag plants on a daily basis, We know the issues they can come against.
We are constantly demanding that corrective actions are made and issues are handle as they might arise.
Full access to APlasticbag's solution-driven design team
Constant communication throughout your order process
We Make Poly Mailer Bags!
Just tell us what you need and where to send it. We'll ship your samples expedited for extra-fast delivery. Email us at [email protected]ticbag.com. or click the link below.
---