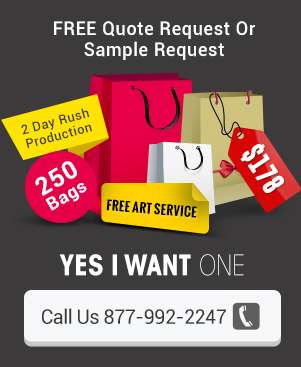 Factory Direct Poly Mailers at Wholesale Prices
Used for mailing products, clothing, documents, sample products, and more, Custom Printed Poly Mailers from APlasticBag.com are well known in the industry as a high quality and durable custom packaging solution. In addition to having a self-seal closure for permanent sealing, the Poly Mailer Bags are made from puncture resistant and tear resistant material to help protect your shipment. Our custom poly mailers are fully customizable, allowing for configurations such as: Custom Logo, Custom Text and more, to allow for a presentation that will help your brand stand out!
Poly Mailers Protects Your Items and Makes Your Brand a Star
We provide USPS certified custom poly mailers to a wide variety of traditional and online retailers. Our aim is to provide our customers with a quality and affordable packaging solution. Through our poly mailers, we have successfully met the packaging demands and requirements of businesses. Our customers range from retail outlets, sporting goods store, toy stores, gift and flower shops, to jewelry stores, and more! If you want a lightweight, customizable, durable, tear, waterproof, and tamper resistant solution, and environment-friendly solution, you need to ship and deliver your products in our custom design poly mailing envelopes.
Order More, Save More
Order in bulk and save money! We have storage facilities where we place all the poly mailers so you do not have to and we ship them to when you need more. By ordering in bulk, you save time, meaning no four-week period waiting time to receive the poly mailers.
Tips for Choosing the Perfect Poly Mailer for Your Business
What is all the hype behind custom poly mailers? Custom poly mailers have ousted conventional mail order shipping bags out of the competition due to its ability to offer increased and superior protection to items during delivery. If you want your brand's name to be on display, our poly mailers' clear plastic material ensures your business receives full exposure. Before you can begin to promote your business through our custom poly envelopes, follow these tips to make the right decision:
The option to customize poly mailers allows you to tailor the poly mailer based on your requirements. You can add logo, text, and slogan to the envelope and even change its size. You can transform the mailer to represent your business better to your target audience.
Top Notch Appearance and Protection
You will know if a poly mailer is of high quality the minute you lay your eyes on it. The appearance of the poly mailer is a straight giveaway of the type of material used to create it. You want to invest in a bag made using low-density polyethylene material. Inferior material will not hold up well on the conveyor belt, thus increasing the chances of your product sustaining damage during delivery. Poly mailers with a safe seal closure offer protect maximum protection because they reduce the chances of the envelope accidentally opening during delivery. When your product reaches the intended person, they will remain undamaged and unharmed.
Made in the USA
We strive to meet your demands for fast and quick delivery. Our manufacturing and printing facility have the capability to produce 5000 to a million courier bags in one to four weeks. We have manufacturing and printing facilities in the United States. We only use local material and tools to manufacture and print our custom poly mailers. Using the USA made material allows us to control and maintain the standards of quality. All completed products are put through a rigorous inspection to preserve quality.
Your source for Poly Mailers and Poly Bags.