Door Knob Bags
APlasticBags.com Door Knob Bags
Contents stay clean and dry in our high-intensity
door knob bags
. Weather elements have no effect on company brochures, magazines, and newspapers. The
leak proof bags
have cardboard headers with hang holes. They are quick and easy to load and mount on door knobs. Catalogs, flyers, and samples slip into the
custom printed leak proof bags
. All orders from our company have custom printing available. The
custom leak proof bags
, made from stiff polyethylene, are durable and tear-resistant.
Imprinted leak proof bags
are a combination of economics and strength.
Promotional Materials
The door knob bags are an economical way to kick-off a promotion. Slip the information into the bags and place them over door knobs. The promotion, presented at hands reach, is a clever way to distribute giveaways, flyers, newsletters and other handouts. Because they are off the ground and packaged to keep contents clean, they are likely to be read. When leaving material at someone's door, using
door knob bags
protects the brochures, estimates, and invoices.
Contact Us
We offer free samples to those who complete the
online form
we provide. We guarantee on-time production. When the need arises, we gladly offer rush production. If you want an image or custom logo printed on the
door knob bags
, call or order online today.
Your source for Door Knob Bags and Poly Bags.
Subscribe and receive coupon specials, updates & tips on buying great bags
We Build products to your specifications at extremely competitive prices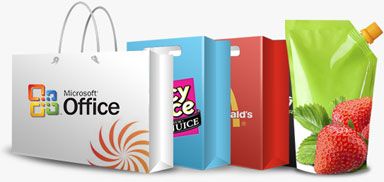 Need a custom packaging product in a unique style or size? Do you have a large volume requirement? We have an entire department dedicated to locating and developing unique products that exactly meet your most demanding packaging requirements.
Call Us : 1-877-992-2247
Request Quote

Item is being added to cart
Thank You
Your request has been received and will be reviewed within the next 24-48 business hours.
Error
We've encountered an error. Please try again!!