Stainless Hand Sealer With Cutter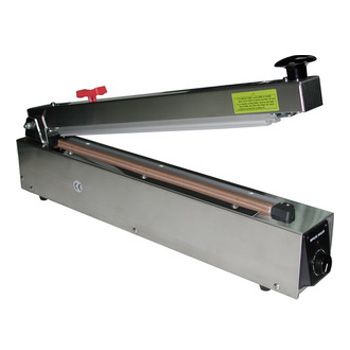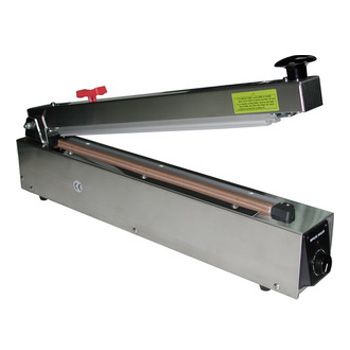 Hover to rotate. Click to revert.
Stainless Hand Sealer With Cutter
Now you do not have to worry about the packaging for any of your products, as our stainless hand sealer with cutter is designed to provide you with exceptional reliability and durability. Now you will not have to worry about damaging your hand sealer, since our sealer is waterproof and is perfect for water and seafood packaging.
This hand sealer comes with a stainless cover
The cover is waterproof
This product is very easy to clean and maintain
Providing quality with effective practical usage, our stainless hand sealers are all that you need when it comes to making your packages secure. With its capacity to work well with a variety of packaging materials, our hand sealer is the perfect product to own. Forget about the safety of the product once it is sealed with our stainless hand sealer that comes with a cutter, which makes sure that there are no loose ends after the package is sealed. Being waterproof, the sealer decreases the chances of it being wrecked and is perfect for sealing moist products. Sturdy and reliable, our stainless hand sealer allows easy sealing of packages that is bound to last forever.
A safe product
America's no. 1 product
Easy to use
Works with different types of packaging

Item is being added to cart