Laminated Stand-Up Tobacco Bags
Laminated Stand-Up Tobacco Bags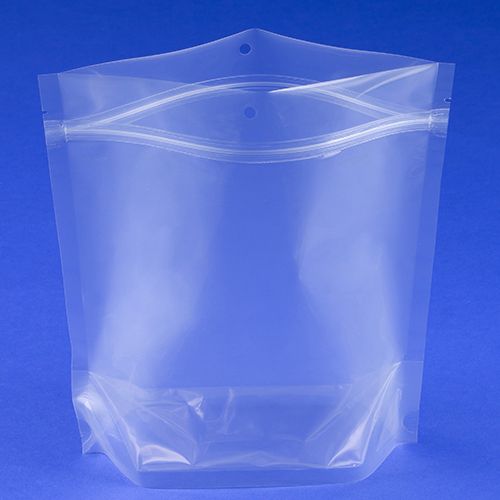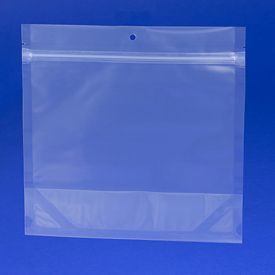 Hover to rotate. Click to revert.
Laminated Stand-Up Tobacco Bags
The new laminated stand-up bags are exclusively manufactured to assist smokers in safely carrying their tobacco safely. These bags not only keep the tobaccos safe, they also prevent them from spilling out, keeping the environment safe as well.
Long Lasting
Itemno
Size / Item#
bag01

4.25 x 6.5"




Item#

BAG01-04D
Qty/Case: 100
bag01

5.5 x 8"




Item#

BAG01-05C
Qty/Case: 100
bag01

6.5 x 11"




Item#

BAG01-06H
Qty/Case: 100
bag01

9 x 9"




Item#

BAG01-09A
Qty/Case: 100
bag01

9 x 13.5"




Item#

BAG01-09C
Qty/Case: 100
bag01

17 x 23"




Item#

BAG01-17A
Qty/Case: 100
It can be troublesome to find a safe place to keep your tobacco stored, and ensure that it doesn't dry out or lose its freshness overtime. Now you don't have to worry about such problems anymore, as you can safely store it in the laminated stand-up tobacco bags from Bags of Bags. The laminated stand-up pouches offer greater barrier protection against oxygen and moisture, which maximizes product freshness at all times. The bottom stand-up gusset is a feature that allows you to easily display the tobacco inside. There is also a zipper locking function, which has side-tear notches that allow them to be resealed. If you're looking for a pouch or bag to store tobacco, there is none better than this one from Bags of Bags.
Specifications :
Type: Single Track Zipper Locking
Product is reusable and recyclable
Material: COEX (Nylon/LLDPE)
General FAQs
What is Your Artwork Requirements? (s)
In-line Ink Printing
In-Line Ink Printing All In-line Plastic Bags
(1-10 Spot Colors) (5000 Bags or more)
We will accept art ONLY in PC-compatible formats, created or drawn in these programs.
Please, NO placed or embedded images. Convert all fonts to paths, curves, or outlines We prefer VECTOR ART created in Adobe Illustrator or EPS format.
Adobe Illustrator Artwork (*.ai) (recommended) Adobe Acrobat Document (*.pdf) (recommended) Adobe Illustrator Artwork (*.EPS) (recommended)
Important Note: A scanned image (e.g, .jpg, .gif, .bmp, .tiff, .psd, .pdf) or art created in a photo/paint/word program is not vector art.
In addition, placing, linking, embedding, or copying these images into a drawing program does not convert them into vector art and will not meet our art requirements. We can convert them to vector for you at a minimal clean-up charge.
Following Formats are acceptable with a minimum $25+ clean up charge:
- Bitmap Image (*.bmp)

- GIF Image (*.gif)

- JPEG Image (*.jpg,*.jpeg)

- PCX Image Document (*.pcx)

- Text File (*.txt)

- Adobe Photoshop Image (*.psd)

- Word Document (*doc) Excel File (*.exl)
ALL GRAPHICS MUST BE VECTOR.
All multicolor artwork must be designed with PMS spot colors. No CMYK file unless it is a process print.
Following Formats are acceptable with a minimum $25+ clean up charge:
- Bitmap Image (*.bmp)

- GIF Image (*.gif)

- JPEG Image (*.jpg,*.jpeg)

- PCX Image Document (*.pcx)

- Text File (*.txt)

- Adobe Photoshop Image (*.psd)

- Word Document (*doc) Excel File (*.exl)
In-line Paper Handle Bags (1-4 Color Printed) - ( 5000 Bags or more) - (Paper Grocery Bags, Paper Merchandise Bags, Gourmet Bags, Eco-Shipper, Dura-Bag)
Additional Detail
| | |
| --- | --- |
| Mil (Thickness) | 4 MIL |
| Generally Ship | 2-3 Business Days |
| Material | Low Density |
| Style | Stand Up Pouch |
Industry Uses