6 Mil Flat Poly Bags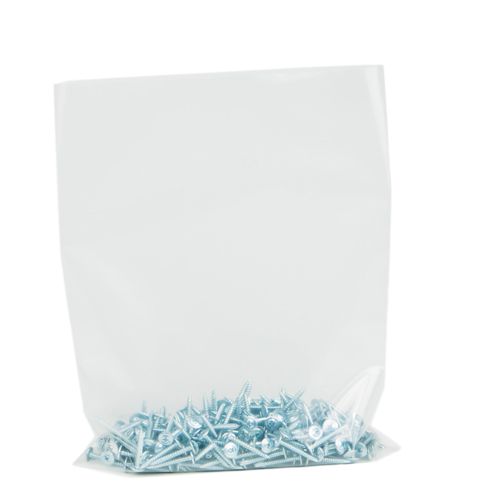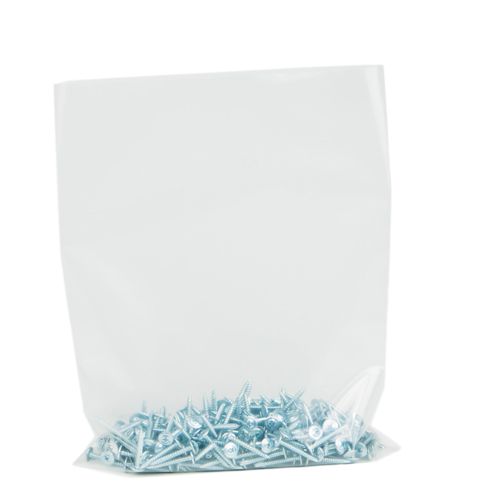 Hover to rotate. Click to revert.
6 Mil Flat Poly Bags
Whether considering them for storage or for shipping, low density polyethylene bags also known as, flat poly bags, are the popular choice to turn to. The materials they are crafted from are heavy duty, resistant and can keep any products safe and secure. These flat poly bags usually are open-ended and do not feature any other side seals or slits, guaranteeing to act as a snug, protective cover your product. There flexibility and multi-purpose nature makes them popular choices and many products are shipped in flat poly bags. Crafted to be durable, protective and safe for usage with any product, these poly bags are crafted with materials that approved by the FDA for use when shipping or storing food products.
Perfect for shipping products
Crafted according to FDA requirements for safe shipping of food products.
No side seals or slits, ensuring maximum security of contents.
Itemno
Size / Item#
f60

2 X 3"




Item#

F60-0203
Qty/Case: 1000
f60

3 X 4"




Item#

F60-0304
Qty/Case: 1000
f60

3 X 5"




Item#

F60-0305
Qty/Case: 1000
f60

3 X 6"




Item#

F60-0306
Qty/Case: 1000
f60

4 X 4"




Item#

F60-0404
Qty/Case: 1000
f60

4 X 5"




Item#

F60-0405
Qty/Case: 1000
f60

4 X 6"




Item#

F60-0406
Qty/Case: 1000
f60

5 X 8"




Item#

F60-0508
Qty/Case: 1000
f60

6 X 8"




Item#

F60-0608
Qty/Case: 1000
f60

6 X 10"




Item#

F60-0610
Qty/Case: 1000
f60

7 X 9"




Item#

F60-0709
Qty/Case: 1000
f60

8 X 10"




Item#

F60-0810
Qty/Case: 1000
f60

8 X 12"




Item#

F60-0812
Qty/Case: 1000
f60

9 X 12"




Item#

F60-0912
Qty/Case: 1000
f60

10 X 12"




Item#

F60-1012
Qty/Case: 1000
f60

12 X 18"




Item#

F60-1218
Qty/Case: 500
f60

18 X 24"




Item#

F60-1824
Qty/Case: 250
f60

20 X 30"




Item#

F60-2030
Qty/Case: 200
f60

24 X 36"




Item#

F60-2436
Qty/Case: 100
f60

30 X 40"




Item#

F60-3040
Qty/Case: 100
f60

38 X 64"




Item#

F60-3864
Qty/Case: 50
Additional Detail
| | |
| --- | --- |
| Mil (Thickness) | 6 Mil |
| Generally Ship | 2-3 Business Days |
| Material | Low Density |
| Eco Friendly | Yes, Recyclable (#4) |
| FDA/USDA Approved | Yes |
| Recycling Code | #4 - LDPE |
| Style | Reclosable |
| Bags by Store | Reclosable |
| Bags by Type | Reclosable |
| By Industry | Reclosable |
| Tolerance: | +/- 1/4" size and thickness variance |
| Freezer Compatible: | Yes, do not store in freezing |
| Water Resistant: | Yes, but not waterproof |
| Acid Free: | Yes |
| Sulfur free: | Yes |
| Latex free | Yes |
| Chlorine free: | Yes |
Industry Uses
| | |
| --- | --- |
| Healthcare: | General Purpose Bags, Home Care Bags, Hospital and Patient Care Bags, Laboratory Bags, Pharmacy Bags, Bags for Instruction & Identification, Bags for Emesis Control, Bags for Home Medical Equip & Storage, Bags for Infection Control, Bags for Medication Transfer and Storage, Bags for Patients, Bags for Specimen Transfer, Bags for the Operating Room, Bags for Waste and Disposal |
| Industrial: | Additional Industrial Products, Gusset and Flat Bags |