3 Mil Flat Poly Bags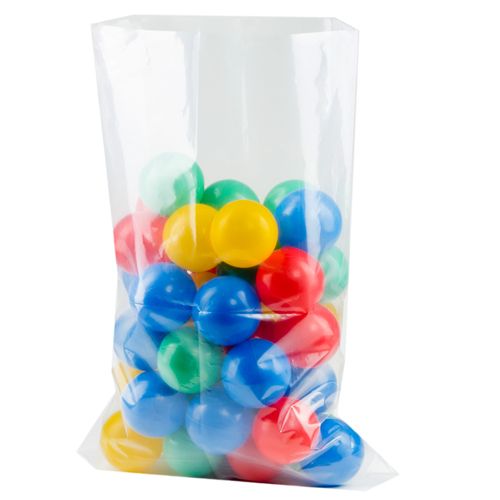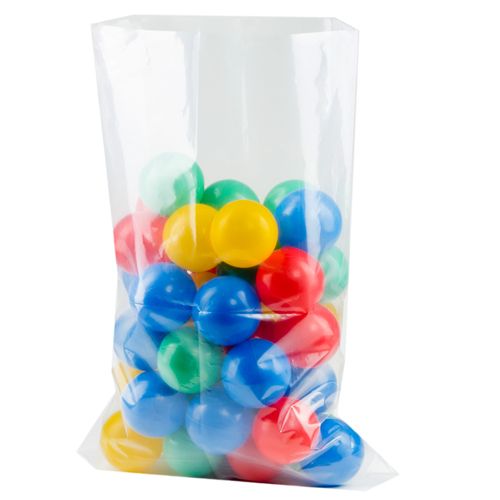 Hover to rotate. Click to revert.
3 Mil Flat Poly Bags
Flat poly bags, also known as low density polyethylene bags are renowned for their amazing protective qualities. These are the ones that are commonly used for shipping purposes and you can easily store a wide array of products in them. These flat poly bags are perfectly suited for shipping and you can easily ship a number of products in them. Made from FDA approved materials, these flat poly bags are also safe for use with food products. With no side seals or slits, these are the perfect bags to properly store any products in. The durable nature of these bags ensures that products are shipped in a safe and secure manner.
Perfect for shipping of products.
Crafted according to FDA requirements for safe shipping of food products.
No side seals or slits, ensuring maximum security of contents.
Bags can be closed with heat sealed or taped shut.
Itemno
Size / Item#
f30

2 X 3"




Item#

F30-0203
Qty/Case: 1000
f30

2 X 4"




Item#

F30-0204
Qty/Case: 1000
f30

2 X 6"




Item#

F30-0206
Qty/Case: 1000
f30

2 X 8"




Item#

F30-0208
Qty/Case: 1000
f30

2 X 12"




Item#

F30-0212
Qty/Case: 1000
f30

2 X 22"




Item#

F30-0222
Qty/Case: 1000
f30

3 X 3"




Item#

F30-0303
Qty/Case: 1000
f30

3 X 4"




Item#

F30-0304
Qty/Case: 1000
f30

3 X 5"




Item#

F30-0305
Qty/Case: 1000
f30

3 X 6"




Item#

F30-0306
Qty/Case: 1000
f30

3 X 8"




Item#

F30-0308
Qty/Case: 1000
f30

3 X 12"




Item#

F30-0312
Qty/Case: 1000
f30

3 X 14"




Item#

F30-0314
Qty/Case: 1000
f30

3 X 18"




Item#

F30-0318
Qty/Case: 1000
f30

3 X 24"




Item#

F30-0324
Qty/Case: 1000
f30

4 X 5"




Item#

F30-0405
Qty/Case: 1000
f30

4 X 6"




Item#

F30-0406
Qty/Case: 1000
f30

4 X 8"




Item#

F30-0408
Qty/Case: 1000
f30

4 X 12"




Item#

F30-0412
Qty/Case: 1000
f30

4 X 14"




Item#

F30-0414
Qty/Case: 1000
f30

4 X 18"




Item#

F30-0418
Qty/Case: 1000
f30

4 X 20"




Item#

F30-0420
Qty/Case: 1000
f30

5 X 5"




Item#

F30-0505
Qty/Case: 1000
f30

5 X 7"




Item#

F30-0507
Qty/Case: 1000
f30

5 X 8"




Item#

F30-0508
Qty/Case: 1000
f30

5 X 10"




Item#

F30-0510
Qty/Case: 1000
f30

5 X 12"




Item#

F30-0512
Qty/Case: 1000
f30

5 X 20"




Item#

F30-0520
Qty/Case: 1000
f30

6 X 6"




Item#

F30-0606
Qty/Case: 1000
f30

6 X 8"




Item#

F30-0608
Qty/Case: 1000
f30

6 X 9"




Item#

F30-0609
Qty/Case: 1000
f30

6 X 10"




Item#

F30-0610
Qty/Case: 1000
f30

6 X 12"




Item#

F30-0612
Qty/Case: 1000
f30

6 X 15"




Item#

F30-0615
Qty/Case: 1000
f30

6 X 18"




Item#

F30-0618
Qty/Case: 1000
f30

6 X 20"




Item#

F30-0620
Qty/Case: 1000
f30

7 X 10"




Item#

F30-0710
Qty/Case: 1000
f30

7 X 12"




Item#

F30-0712
Qty/Case: 1000
f30

7 X 24"




Item#

F30-0724
Qty/Case: 1000
f30

8 X 10"




Item#

F30-0810
Qty/Case: 1000
f30

8 X 12"




Item#

F30-0812
Qty/Case: 1000
f30

8 X 15"




Item#

F30-0815
Qty/Case: 1000
f30

8 X 20"




Item#

F30-0820
Qty/Case: 1000
f30

9 X 12"




Item#

F30-0912
Qty/Case: 1000
f30

9 X 15"




Item#

F30-0915
Qty/Case: 1000
f30

9 X 18"




Item#

F30-0918
Qty/Case: 1000
f30

10 X 12"




Item#

F30-1012
Qty/Case: 1000
f30

10 X 16"




Item#

F30-1016
Qty/Case: 1000
f30

12 X 12"




Item#

F30-1212
Qty/Case: 1000
f30

12 X 16"




Item#

F30-1216
Qty/Case: 1000
f30

12 X 18"




Item#

F30-1218
Qty/Case: 1000
f30

12 X 20"




Item#

F30-1220
Qty/Case: 1000
f30

13 X 13"




Item#

F30-1313
Qty/Case: 1000
f30

14 X 20"




Item#

F30-1420
Qty/Case: 1000
f30

15 X 30"




Item#

F30-1530
Qty/Case: 250
f30

16 X 18"




Item#

F30-1618
Qty/Case: 500
f30

16 X 24"




Item#

F30-1624
Qty/Case: 500
f30

18 X 24"




Item#

F30-1824
Qty/Case: 500
f30

20 X 30"




Item#

F30-2030
Qty/Case: 250
f30

24 X 30"




Item#

F30-2430
Qty/Case: 250
f30

24 X 36"




Item#

F30-2436
Qty/Case: 250
f30

36 X 54"




Item#

F30-3654
Qty/Case: 100
f30

38 X 64"




Item#

F30-3864
Qty/Case: 100
f30

38 X 65"




Item#

F30-3865
Qty/Case: 50
Additional Detail
| | |
| --- | --- |
| Mil (Thickness) | 3 Mil |
| Generally Ship | 2-3 Business Days |
| Material | Low Density |
| Eco Friendly | Yes, Recyclable (#4) |
| FDA/USDA Approved | Yes |
| Recycling Code | #4 - LDPE |
| Style | Flat |
| Tolerance: | +/- 1/4" size and thickness variance |
| Freezer Compatible: | Yes, do not store in freezing |
| Water Resistant: | Yes, but not waterproof |
| Acid Free: | Yes |
| Sulfur free: | Yes |
| Latex free | Yes |
| Chlorine free: | Yes |
Industry Uses
| | |
| --- | --- |
| Healthcare: | General Purpose Bags, Home Care Bags, Hospital and Patient Care Bags, Laboratory Bags, Pharmacy Bags, Bags for Instruction & Identification, Bags for Emesis Control, Bags for Home Medical Equip & Storage, Bags for Infection Control, Bags for Medication Transfer and Storage, Bags for Patients, Bags for Specimen Transfer, Bags for the Operating Room, Bags for Waste and Disposal |
| Industrial: | Additional Industrial Products, Gusset and Flat Bags |