Screen Print
Why Choose Screen Print?
Silk Screen is an ideal imprint process if you need:
Fast production times
Affordable prices
1- or 2-color designs
Non-woven polypropylene or polyester bags

Screen Print
---
During our screen print process, high-quality ink is pressed through a fine mesh screen directly onto each bag, reproducing artwork with impressive clarity. Available on non-woven polypropylene, cotton/jute, mesh, and polyester bags.
View available colors for our screen print process here.
For close registration on multicolor designs, we suggest our COLORVISTA print process for best results.
Fonts and Line Rules
---
If we do not have the exact font you used, the text in your art will "default" to a less attractive font changing the look of your design. Converting your fonts to outlines, paths, or curves eliminates this hazard by changing your fonts into vector shapes. This ensures that your artwork will print exactly how you expect it to look.

Minimum Sizes:
Fonts—16 point. Thin serif font styles are not recommended. Please convert all fonts to outlines/paths/curves.
Lines/Rules—2 point line thickness.
Halftones
---
For best results, artwork containing halftones must be pre-approved and is available on select bag styles. Halftones are printed with a 30-line screen. Color percentages for art containing halftones should range from 20% to 60%. Areas less than 20% may not print and areas greater than 60% may fill-in and become a solid color. Designs that contain gradients or blends may need alterations for optimum print quality and will require a final, signed proof approval.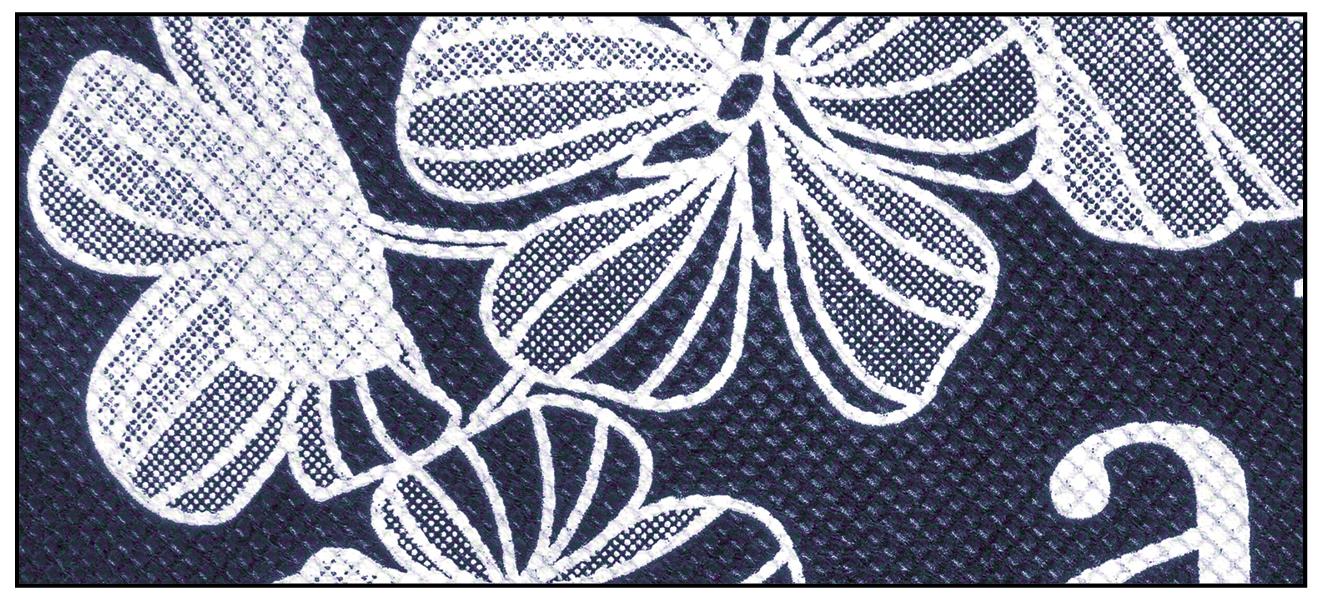 Halftone screen imprint detail shown at 100%