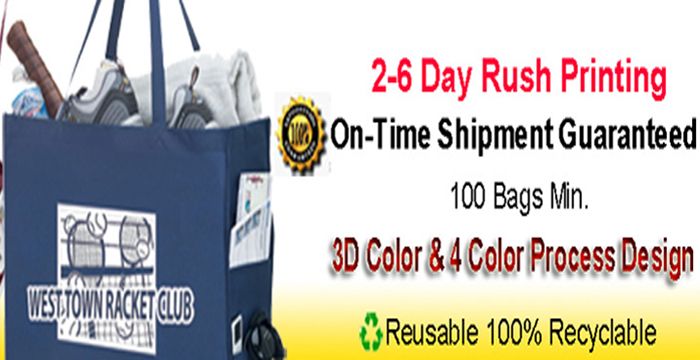 Custom Printed Reusable Bags
Make an Impression with Custom Totes and More

Shoppers around the world care about the environment, the reason behind this is the initiative to go green and shoppers opt for bags they can reuse time and again. Some states in the country even passed new laws that require shoppers to bring in their own bags or pay for the bags provided by the store staff. Thanks to all the new designs of reusable bags, there is no time like today to go green.

Benefits of Reusable Designs

Going green means reducing the adverse impacts on the environment. It can takes years for a plastic bag to break down once tossed in a landfill, and those bags are usually not strong enough to carry heavier items either. Reusable tote bags are a fun alternative, especially when you select bags exclusively customized for your business. These bags can hold more than 20 pounds of weight, go right in the washing machine and can last for years.

Types of Bags

Looking for canvas bags that your shoppers will love? Your search ends here at APlasticBag.com. You'll find large bags with durable bottoms and reinforced handles that can support groceries, clothing, books and anything else your shoppers buy. You can also select from dozens of different colors to match the design of your store or even the colors used in your logo.

Go Green Today

Today is the perfect time to go green with tote bags exclusively customized for your business. APlasticBag.com lets you get a free price quote on custom printed reusable bags when you fill out a simple online form today. Get the bags you need in the color and design that you like and at a price you can afford.

FREE Sample? FREE Quote? Any Questions? Complete our Sales Quote Form or Call us at: 877-992-2247!

 
---